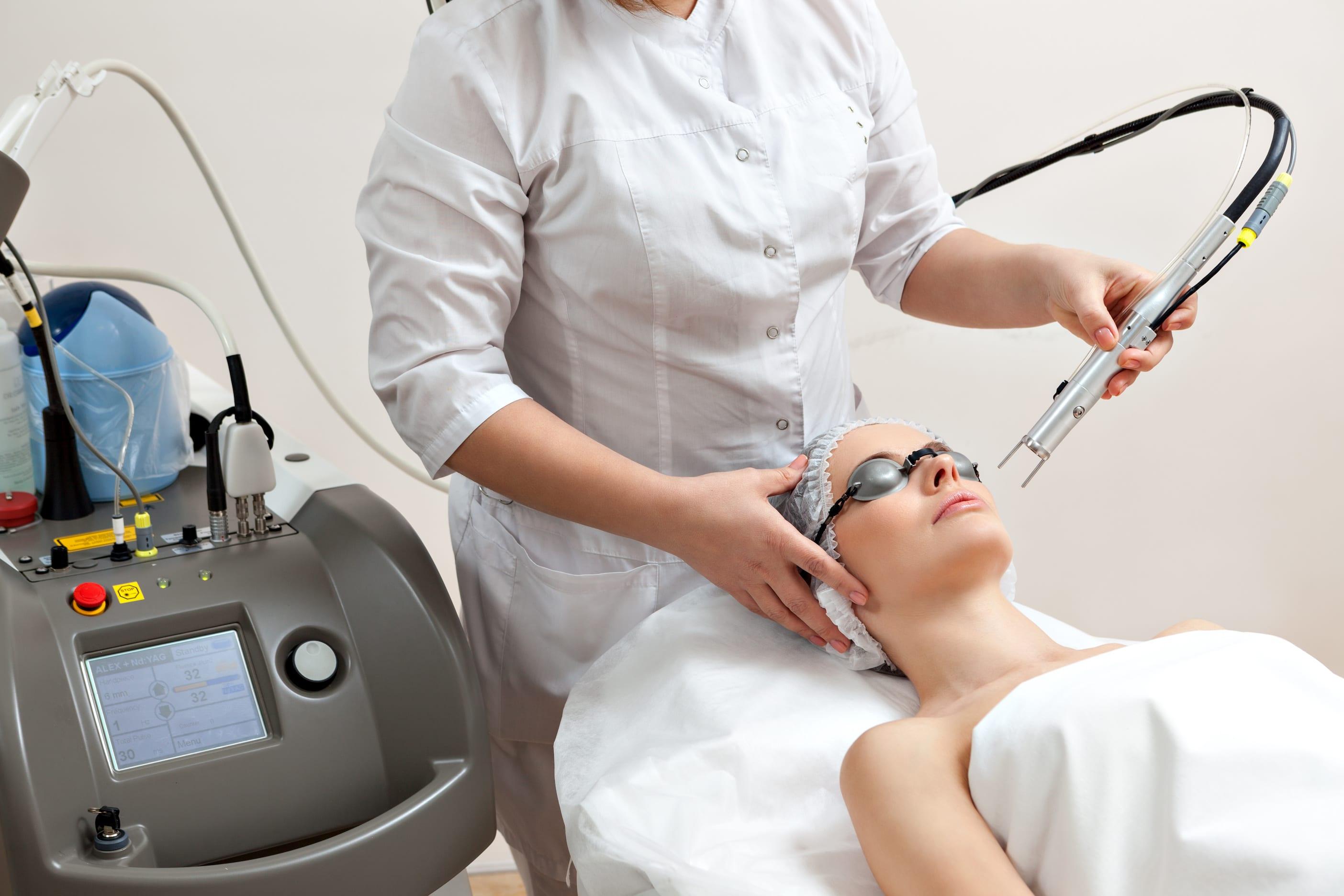 The Guide to Cosmetic Lasers and Laser Hair Skin Treatments
People are always on the hunt for what will keep them looking younger. Laser skin treatments are not a new trend but seem to have gained popularity over recent years. Lasers are not a one-size-fits-all treatment, but there is a treatment out there for everyone.
How Does it Work?
Lasers use light energy to resurface the skin. This light energy is very precise, and targets damaged skin cells while preserving healthy skin cells.  Along with protecting the healthy skin cells, laser skin procedures also stimulate collagen growth.
Laser Treatments can help improve:
skin tone and texture
fine lines and wrinkles
acne scars
sun-damaged skin
unwanted hair
unwanted tattoos
birthmarks
uneven skin tone
spider veins
Importance of Laser Treatments
Collagen production decreases as we age. This loss in collagen production leads to those pesky wrinkles and fine lines.  Laser skin resurfacing treatments are proven to help improve those fine lines and promote overall collagen stimulation. Along with treating fine lines and wrinkles, laser treatments can also target different pigments. Lasers can treat brown and red spots and improve melasma.
While most people associate lasers with cosmetic procedures, lasers have been instrumental in helping to treat certain skin conditions like acne, psoriasis, eczema, vitiligo, and even skin cancer. Laser light therapy is combined with topical agents to treat skin cancer and precancerous lesions.