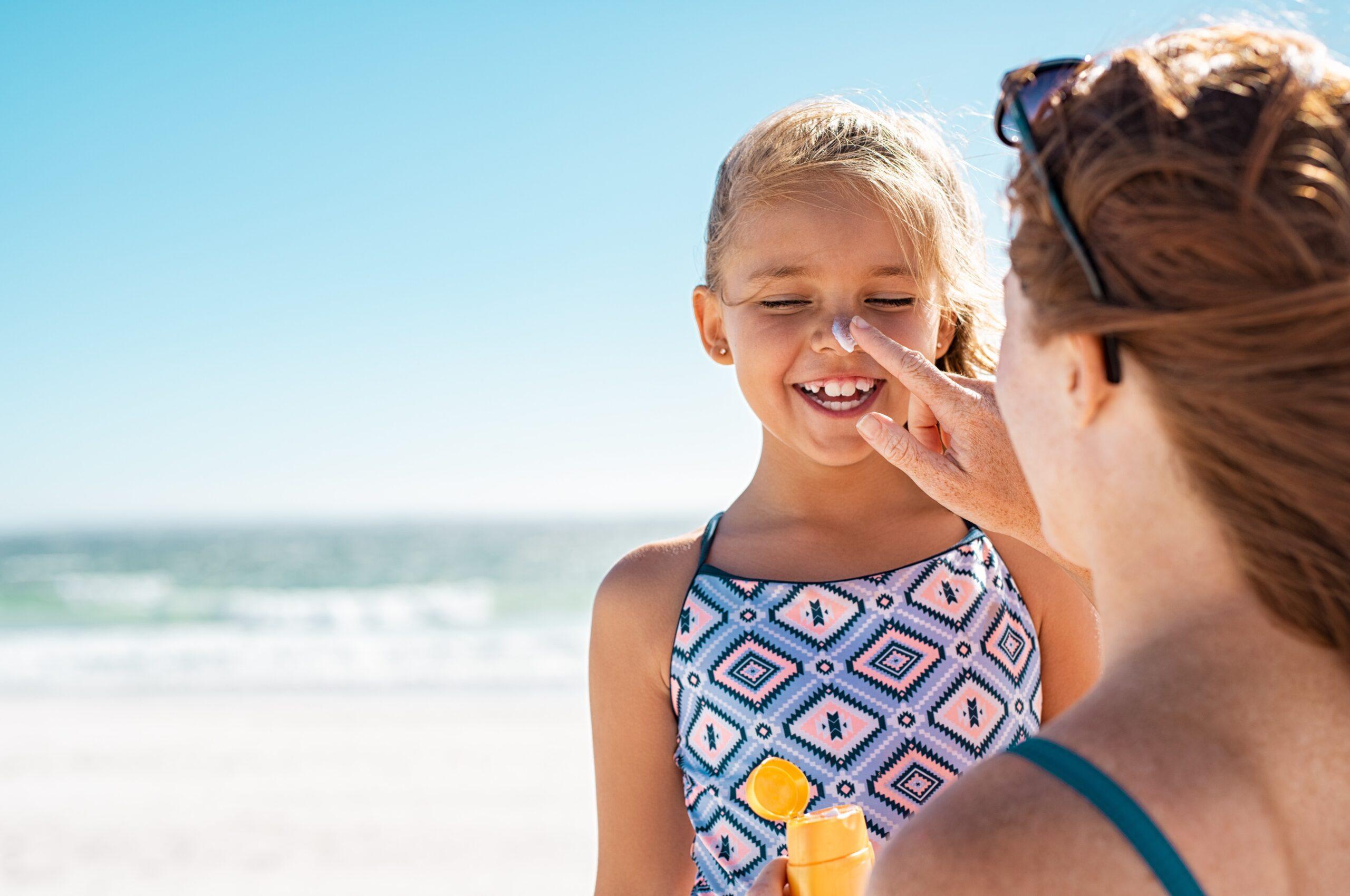 There's nothing like a sunburn to ruin your fun on a vacation. With the coming of warmer weather, the rise of sun-related risks come into play. Learn how to soothe a sunburn so that it won't ruin your fun. Even though a suntan is associated with vitality and beauty, the results of prolonged exposure aren't so pretty. Soothing a sunburn is easy with the right steps and processes, continue reading to learn how to properly care for overexposed skin.
Hydration
When it comes to treating a sunburn, moisture is key. It is important to hydrate the body from the inside out, especially when exposed to the intensity of the sun. When you get sunburned, fluids retract from the skin's surface and cause the body to become dehydrated. Be sure to increase your water intake to make up for the loss of fluids. As for the exterior skin, be sure to hydrate using a gentle, water-based moisturizer. Be sure to apply a thick layer when the skin is still damp and repeat over the next few days to keep the inflamed area moist.
Aloe
This herbal remedy is widely known for its anti-inflammatory properties, especially on sunburns. Additionally, the plant serves as a natural moisturizer for the skin, which is perfect for overexposed, peeling skin. Aloe vera is applied in various ways including through a gel, oil or from the plant itself. Placing this remedy in the fridge before use is a great way to add an additional source of cooling to the skin!
Control the Pain
Reducing the inflammation as quickly as possible is ideal. When you first begin to notice that sunburn is forming, try taking a quick dip into a cold pool or water source to cool down the skin. Remove yourself from the sun and take a nonsteroidal anti-inflammatory drug (NSAID), such as aspirin or ibuprofen. Continue taking an NSAID until the sunburn has calmed down or when there isn't any pain felt. Use ice water to drench a towel or cloth and gently apply the cold compress to the burn. This will cool down the area and reduce inflammation. Diluting vinegar or apple cider vinegar into a warm bath will tremendously reduce the sting from a sunburn.
Leave Your Skin Alone
If blisters and peeling skin begin to form due to overexposed skin- don't pick at it. Picking at the skin will further the inflammation and could lead to infection. It is important to keep the burned area clean and moisturized at all times. If the blistered area spreads over a large area or if fever and chills develop, it is time to seek a medical professional.
The skin experts at Knoxville Dermatology Group are skilled professionals who are able to treat a wide variety of skin conditions, such as skin burns. To see how the experienced dermatologists at Knoxville Dermatology Group will help you, call today at (865) 690-9467 or visit our website.