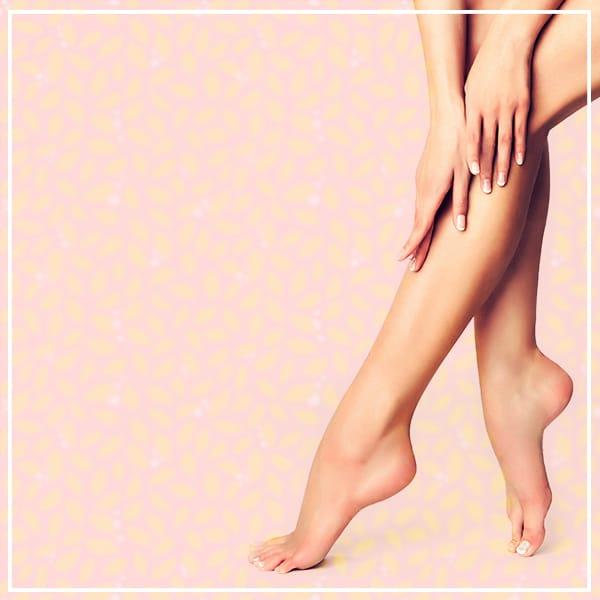 Nothing is better than crawling into bed with smooth legs or stepping out onto the beach with full confidence that no hairs are peeking out. There are numerous ways to achieve gorgeous, smooth skin such as waxing or shaving but, most options require tons of maintenance. From a young age, people, especially women, have to maintain hair all over the body. Let's be honest, it's exhausting. Enough is enough! Say hello to smooth skin in just a few short weeks with laser hair removal. Continue reading to learn everything you need to know about laser hair removal and how it'll change your life.
What You Need to Know
Laser hair removal is a safe and effective way to stop follicles from producing hair. This cuts down on the need for shaving and waxing, leaving your skin smooth and stubble-free. For each person, the laser hair removal process is unique. The amount of sessions and length of each session is dependent on the density of follicles the area possesses and which area you would like to treat. There are some important aspects of laser hair removal that you need to be aware of before considering if the treatment is right for you.
Hair Color: Lasers for hair removal cannot detect white, blonde, grey or red hair. If you have body hair this shade, there's a chance you are not eligible for the treatment as the laser won't be able to focus on hair follicles and possibly damage your skin.
Skin Color: It is a common misconception that you are ineligible for laser hair removal if you have a darker skin tone. This is actually false! Your skin color matters much less than the color of your leg hair for this treatment. However, lasers can interact differently with all skin tones, so be sure to talk to your dermatologist about the laser options offered and if they're right for you.
Irritation: Laser hair removal feels a bit like a rubber band snapping against the skin. The process is much less irritating than any other form of hair removal, but it does occasionally leave a bit of redness and irritation. This should disappear within a few hours of the treatment.
Treatment Benefits
Still need some convincing that laser hair removal is right for you? Here are some of the top benefits of the treatment and why it is worth the cost.
Goodbye razors, shaving cream, and waxes! From the time you start shaving until you decide you've had enough, shaving products will always be in your shopping cart. A good razor costs around $15, which definitely adds up over a lifetime.
No more ingrown hairs. Ingrown hairs can be uncomfortable and unruly. There are few good solutions to ridding your skin of them. With laser hair removal, the follicle actually becomes ineffective, so there is no opportunity for the pore to become clogged or the hair to become ingrown.
Minimal upkeep. Once you've completed your treatment, you will be given instructions on caring for your skin. You will no longer have to double-check your legs or quickly shave before throwing on a skirt or shorts. With laser hair removal, you will have the confidence to wear what you want, when you want.
Laser hair removal is a great way to make your beauty maintenance simpler and give you the confidence to show off your smooth skin at all times. Understanding the ins and outs of the treatment can help you make a more informed decision as to whether laser hair removal is right for you.
The dermatologists at Knoxville Dermatology Group and their MediSpa are professional and experienced and offer Vectus Laser Hair Reduction. To book your treatment, call Knoxville Dermatology Group today at (865) 342-5823 or visit their website.