Pumpkin gets its orange color from carotenoids, which are wrinkle-fighting plant pigments that can help neutralize the effects of free radicals in the skin. This helps to slow down the aging process.
Rich with vitamins C, E, and A, pumpkin also has powerful enzymes that help cleanse the skin from impurities. Plus, pumpkin has hydrating properties. Although the seeds make a great fiber-filled snack, you get the skin-saving antioxidants from the pulp.
Smooth it on: Pumpkin Pudding Facial
In a food processor or blender, combine 2 cups canned pumpkin, 4 tablespoons low-fat vanilla yogurt, 4 tablespoons honey, and 1 teaspoon pumpkin pie spice. Coat face; leave on for 10 minutes, then rinse. It's good for hydrating and softening skin.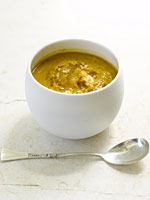 Eat it: Make a sweeter pudding by adding these ingredients
to the recipe above: 2 tablespoons 1⁄3-less-fat cream cheese and 1⁄2 teaspoon vanilla extract.
If you need more serious help with skin issues or something else that is troubling your skin, we are here to help. Skin health is an important part of total body wellness. Schedule an appointment today with one of our board certified physicians to get your skin the care it needs so it can reach its fullest, healthiest potential.
Contact Knoxville Dermatology Group at 865.690.9467.