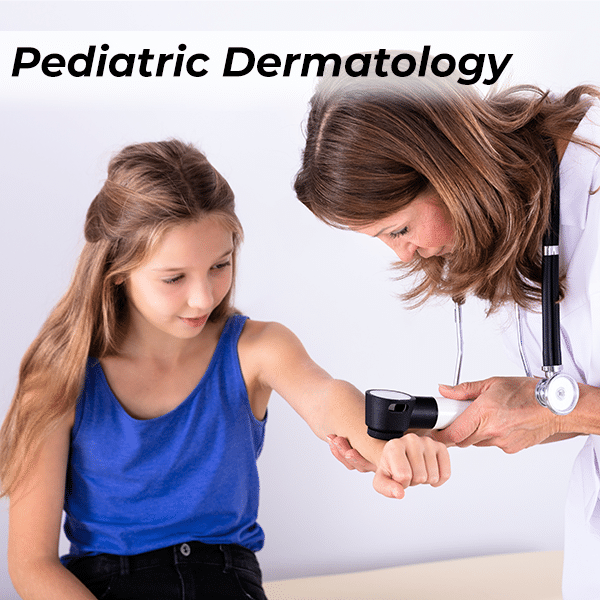 Imagine this: a child has a pesky patch of skin that no matter how many times a pediatrician sees the rash, it does not seem to be improving. It might be time to visit a Pediatric Dermatologist.
Pediatric dermatologic care focuses on skin conditions that affect infants, children, and adolescents. Skin changes are frequent in children. A Pediatric Dermatologist has the qualifications to understand these changes and provide medical care as needed.
Pediatric Dermatologists treat many skin conditions prone to children: skin infections, moles, birthmarks, hives, psoriasis, cysts, rashes, acne, and warts. Additionally, Pediatric Dermatologists are trained to consider children's individual needs. They help children feel comfortable as they are examined and treated.
Children cannot always say what is bothering them, and they cannot always answer medical questions and be asked to wait and sit patiently. That is why it is essential to see a Pediatric Dermatologist.
Pediatric Dermatologists have specialized training to recognize normal growth and development, and when to worry. Some medical disorders, such as infantile hemangioma blood vessel growths, are not found in adults – only infants and children.
Similarly, with psoriasis, it affects children differently and may show different symptoms that only a Pediatric Dermatologist would recognize. Pediatric Dermatologists are also expertly trained in pediatric medication management.
At Knoxville Dermatology Group, we have providers who are trained in Pediatric Dermatology. To schedule an appointment, please call our office or visit us online.